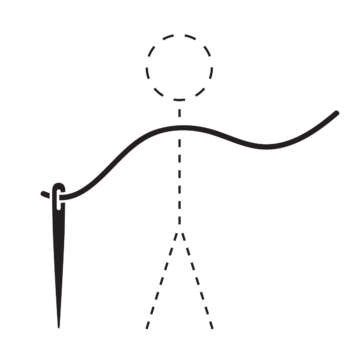 Please scroll down for Swahili translation unique to each Kanga African print bathrobe.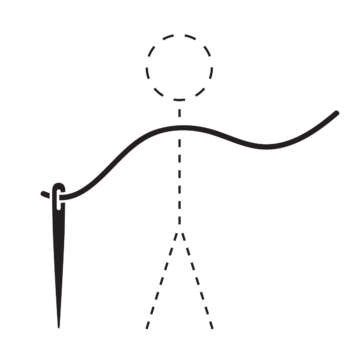 Los Angeles based Threads by S.O.F.T. is excited to partner with
Kitenge Store
in Tanzania offering one-of-a-kind limited edition
African print fabric bathrobes
in both Kitenge and Kanga fabrics.
By purchasing this bathrobe, you will be supporting the Nigerian and Tanzanian cotton farmers and Tanzanian textile industry.


Hizi ni rehema za mungu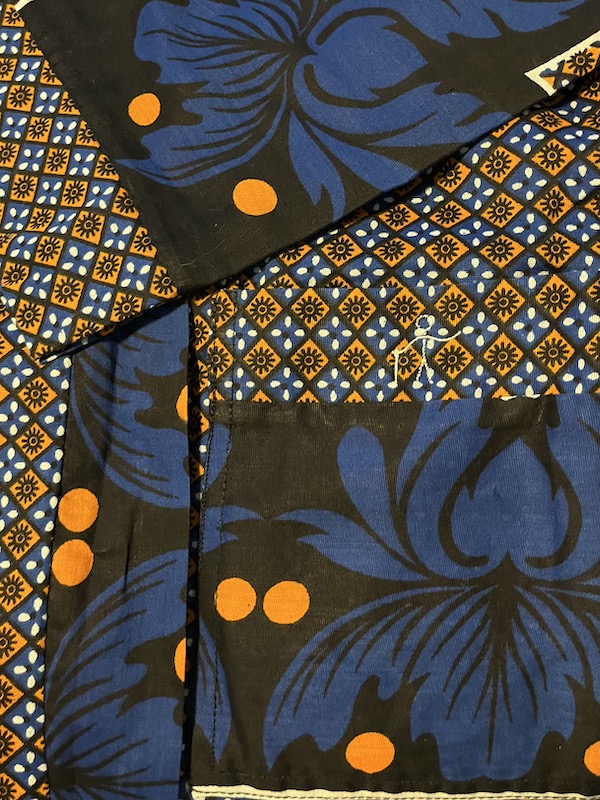 English: These are the mercies of God.(God blessing).
Arabic: Hadhih rahmat Allah. (Mubarakat alrabi)

Alaa kumbe

Arabic: Litandahish min shay' ma.
English: To be amazed at something new.


Asante mungu kwa wema wako

English: Thank you God for your goodness.
Arabic: Shukran Iak Allah ealaa taybatik.

Mwacheni mungu aitwe mungu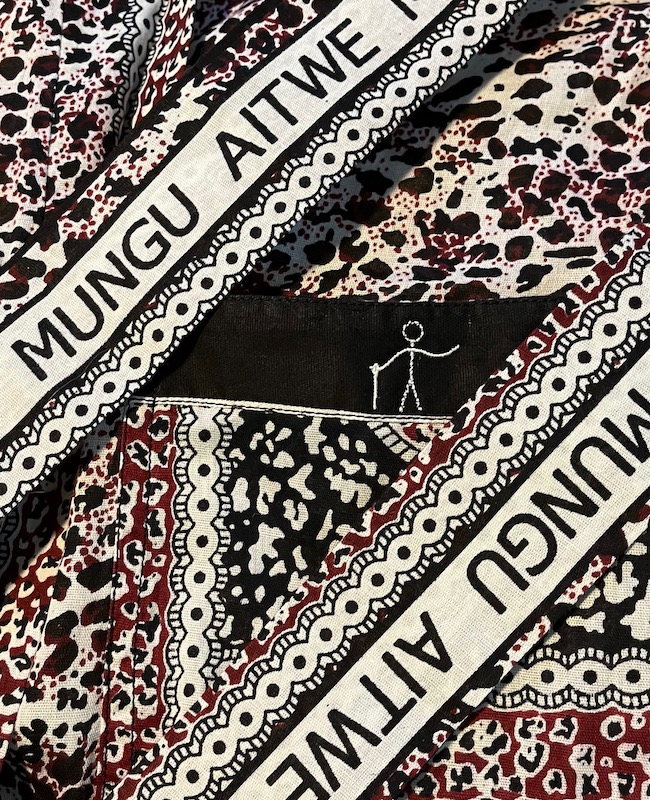 Arabic: Dae Allah yudeaa Allah.
English: Let God be called God.
(Let it be, you can't compare, no one can stop someone from getting something if they work hard).


Mungu kwetu ni kimbilio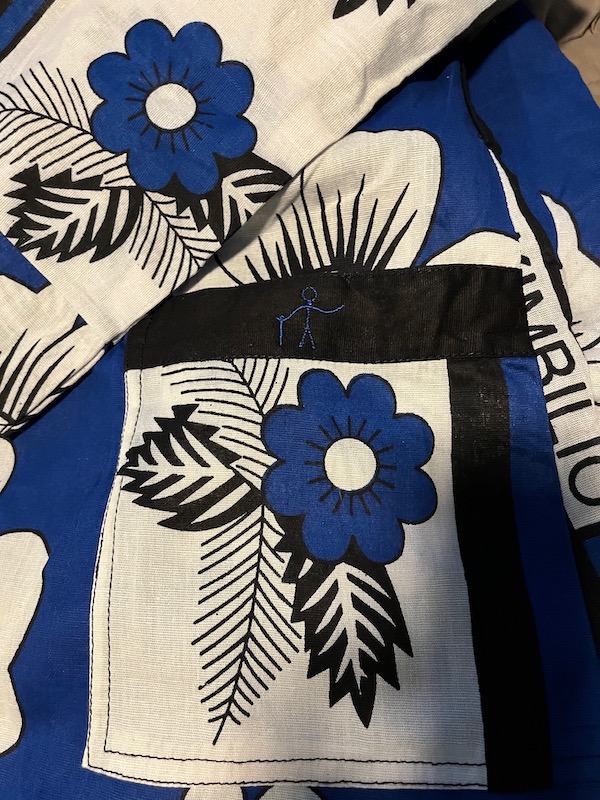 Arabic: Allah mukhalisuna.
English: God is our saviour.
(Put God first for everything while you struggle at the back).
Mungu ni huruma ya mungu


English: God is God's mercy.
Arabic: Allah rahmat Allah.


Upendo wetu uzidi kuleta furaha na amani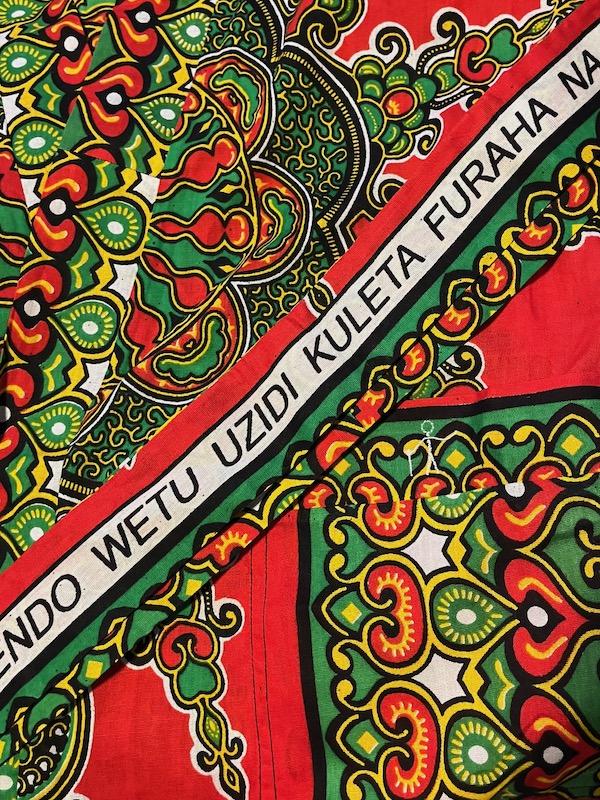 Arabic: 'Atamanaa 'an yajlib hubana almazid min alsaeadat walsalam.
English: May our love bring more happiness and peace.
(A message to someone you love).



Mungu katupa neema kumshukuru ni lazima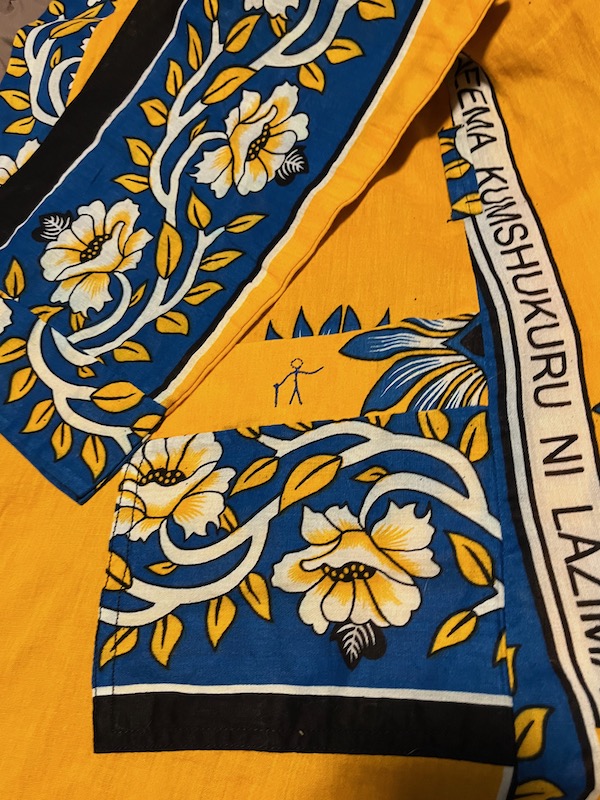 Special meaning behind the Swahili messages:
The Kanga fabrics are printed in Tanzania using 100% Tanzanian cotton and sourced locally from small enterprises. Each Kanga design features a unique Swahili proverb. Kanga is a colorful popular garment worn by women and occasionally men throughout Eastern Africa. Women usually wear Kangas as a form of non-verbal communication with either good or bad messages. For example, they can wear a Kanga outside in their community so their neighbours can see or they can wear a Kanga inside the house to communicate a message to their husband.

Kitenge Store's authentic, high-quality African wax print fabrics are printed in Nigeria using locally grown 100% cotton. Their colourful Kitenge/Ankara fabrics are sourced locally from a small, female-owned, family business in Tanzania.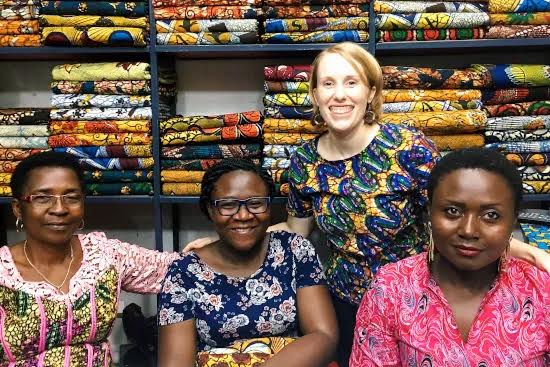 Kitenge Store's founder, Sian, visiting their African wax print fabric supplier in Tanzania (photo by Kitenge Store)

FOR CUSTOM ORDERS!

Visit Kitenge Store's African Boutique Online
Women's and men's made to meaure African print shirts, pants, shorts and pencil skirts. Also, African headwraps, men's African accessories (bowties, neckties and pocket squares) and Ankara Fabrics. So easy. Measure. Choose your favorite Kitenge African wax print fabric! And support Tanzanian artisans!
Sustainable/ethical benefits:
100% cotton (a natural fibre that is biodegradable).

Supports African cotton farmers in Nigeria and Tanzania.

Supports the African textile industry.

Locally sourced fabrics from Tanzania which supports small businesses, communities and the economy.

Reduced transport emissions as the fabrics are sourced locally in Tanzania where the bathrobes are ethically handmade by highly-skilled tailors.

Empowers Tanzanian tailors to improve their livelihoods.

Fabric offcuts are recycled and repurposed to ensure zero waste.
Find out more about Kitenge Store's ethical fashion and sustainable clothing lovingly handmade in Tanzania and their online made to measure clothing service
.
Relevant blog articles: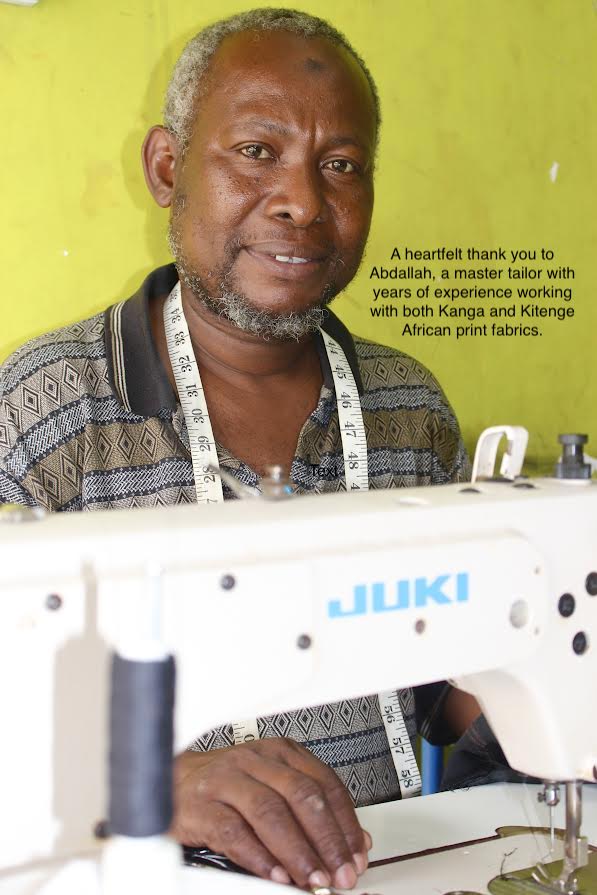 Kitenge Store's master tailor, Abdallah, cutting Kanga fabrics to make unique bathrobes for Threads by S.O.F.T at his workshop in Tanzania (photos by Kitenge Store)


Excited! The Kitenge and Kanga African Print Bathrobes Arrived!